New flu virus found in China, can cause another pandemic
The world is still fighting with COVID-19 which was originated from Wuhan Labs in China and caused deaths of millions all over the world. In India, the coronavirus cases have crossed 6 lakhs cases. And now scientists have warned the world that they have identified a new flu virus named G4-EA H1N1 that has pandemic causing potential.
This G4 virus is caused by pigs; has been spread to over 4.4% population of China i.e. a lot of people, and it started spreading across swine workers.
G4 virus is caused by an antibody pathogen that transmits from animals to humans. First news came out from pig farms but there is no information about if it transmits from person to person.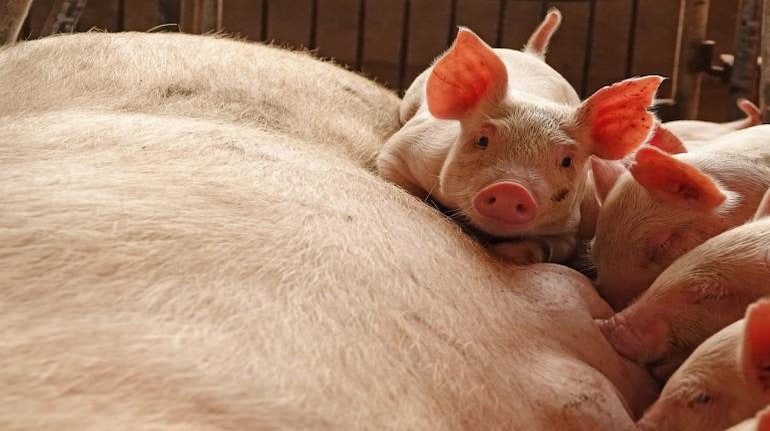 In 2009, the flu pandemic infected 1.4 billion people and caused between 150,000 – 575,000 deaths. Then it became a seasonal virus that infected people year over year. According to sources, it has being said that that virus has been transmitted to pigs.
BBC scientist suggested the world to focus on it and not ignore it. Tests have been done on swine workers and the results have shown that most of the young workers have turned up to be positive to the swine flu. This virus has not infected anyone any health issues till now. Researchers are predicting this flu virus can be a global outbreak.
G4 Flu Virus
These are not transmissible among people but they can become soon. Immunity is the problem in this case too; with COVID-19 spreading in the world. If people will have low immunity then it will transmit in people at a very fast speed. It was considered to be a dead-end virus and can be easily curable if handled properly but in 2009, it had proved people wrong and resulted in pandemic.
We are prepared for G4 flu virus
But the good part is that scientists are ahead of their time. So they can find an outbreak of this problem before it can cause damage. The scientists have already started to prepare the vaccine for it and will be invented in the near future.