Tanmay Bhat predicts the future of Youtube and Creators
Tanmay Bhat, a comedian, writer, actor, producer and now apparently a gamer who just crossed 1 Million subscriber on YouTube. Tanmay Bhat has a YouTube fan base known as 'bot army'(just 12 years old kids) and they join him every time, all day when he is doing YouTube live stream. He was welcomed in this YouTube gaming world by other YouTubers with all the support and he is now friends with most of the top Indian YouTube gamers like CarryMinati, Scout Gaming and others. He has made a new YouTube channel called 'Honestly by Tanmay Bhat' where he post content about financial knowledge videos in his 'Clueless' series and comedy activities like online roast.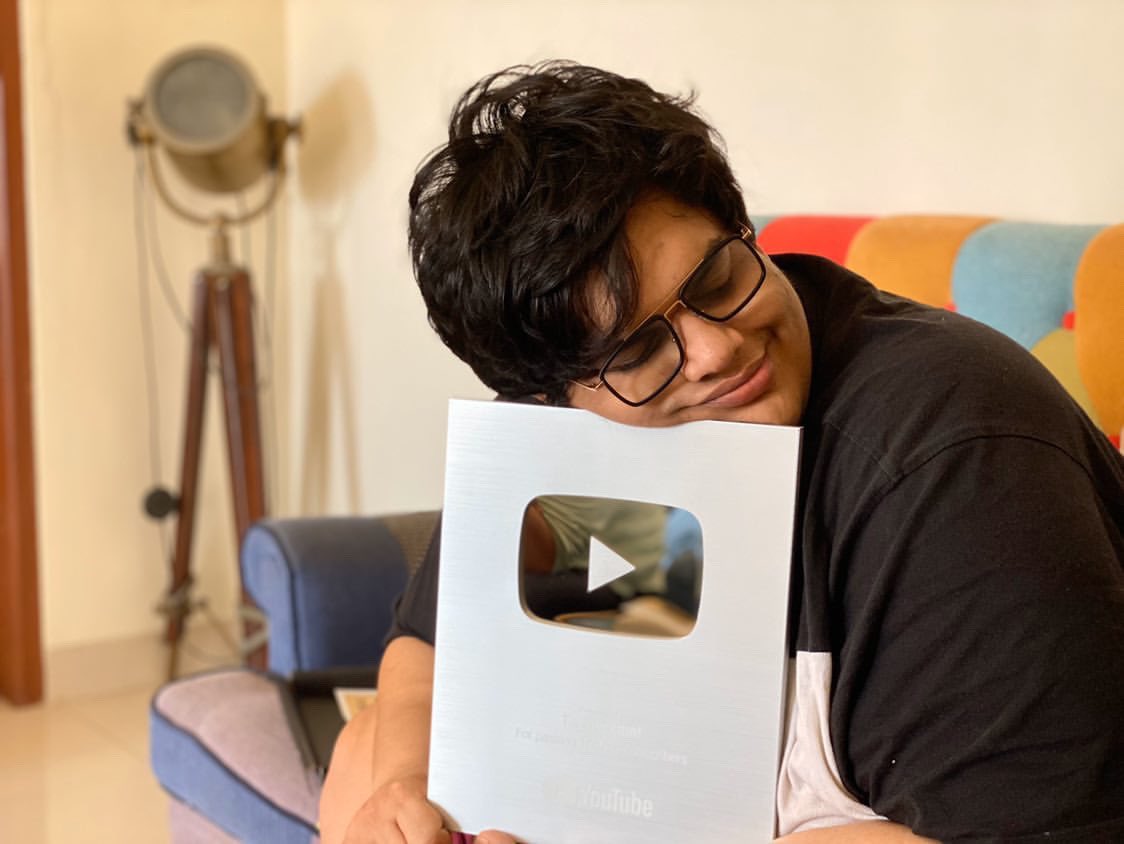 He recently talked about what creators should focus on and what things to do to be relevant of YouTube in future.
Who is Tanmay Bhat?
Tanmay Bhat is a Mumbai-based comedian and content creator who co-founded India's first podcast named All India Bakchod i.e. AIB with Gursimran Khamba in 2012. AIB YouTube channel has over 2 Million subscribers right now. All India Bakchod provided India with a lot of great content and great podcasts. AIB is known for their comedy sketches and most popular one is their 'honest' series. Tanmay Bhat did the first Roast event of India which was hilarious and genius but it was not for Indian audience. That actually resulted in a lot of controversies for AIB and FIR's against Tanmay Bhat and team members. He has been in controversies for a lot his stuff.
And when AIB and Tanmay Bhat got back on track and again was trying to focus on follow the good content work, a case of harassment was filed against one of the actor and writer of the AIB. Everybody just targeted him for all the allegations and at the end that actor also accepted the faults and apologized to the victim. But this was the end of AIB. Tanmay had to shut AIB down and because of the shock he went into depression. He was on his bed for one year and he just lost all hope in life.
Then YouTube happened
After a year of depression, Tanmay Bhat started posting gaming videos on his own YouTube channel. It all started with live stream and PUBG and people(kids) started watching him. He built a fan base step by step. All other live streamers asked their audience to watch Tanmay Bhat's content and raid his channel and they collaborated with him regularly and that made it fun and exciting for Tanmay. And eventually with all this, YouTube ended this depression phase from Tanmay Bhat's life to an extent and gave him this new YouTube life.
Tanmay Bhat Predicts the future of youtube
Tanmay Bhat regularly does live streams on this channel. He also puts out vlogs but he mostly focuses on live streams. He believes that 'Live' is the future of YouTube. On a recent interview with Abish Mathew, video on his channel, he acknowledged that every creator on YouTube should live stream because YouTube algorithm only takes up your video if you do live stream.
He also straight ranted those YouTube creators who are just putting out videos and not putting efforts in their videos. He said, "These kids message me and send me their videos and when I watch them, I find nothing! It's a PUBG game play with no face cam or commentary". Tanmay advised all creators to put more effort in making videos and try new things. He also said to keep an eye on the analytics, as to keep an eye on what's working and what is not.
Tanmay Bhat is really evolving on YouTube and we hope he will start releasing some sketches with his live streams too.