Top 10 Stand-Up Comedians Of India & Their Earnings
Stand-up Comedy is evolving in India, it is getting big as we speak. Stand-Up is now looked as more of a profession than just art. There are millions of fans of comedy in India and people have started to like live comedy so much that even new comedians are having sold out shows. If you are a fan of Indian comedy scene then you must have a favorite stand-up comedian but we made a list of comedians that are in this comedy circuit for a long time and have fans all over the nation.
10. Manik Mahna
Manik Mahna is known for his 'Classmates' video where he expresses what all those crazy things has happened to him in college and how he cope up with them and how maybe he is an adopted child! People love to go his shows and have a crazy fun roller coaster comedy ride with him. He looks a little out of shape but once he was used to be a street battle dancer. Yes, it's true. Manik Mahna is a Delhi based comic and soon he is coming out with his new show. We hope he will learn how to make a cow clear the way!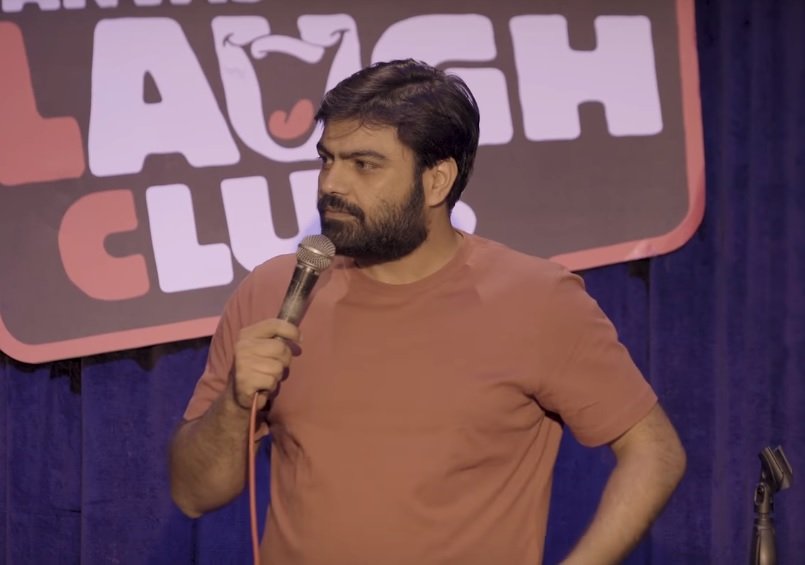 Manik Manha's YouTube net worth is around $30k and he charges 75k-1 lakh per show.
9. Sumit Anand
Sumit Anand was banker who did not know how to manage the client's money so he left the job! Well that's what he told us in his first YouTube video. This Haryana boy who did not like anyone back home is savagely funny and he has an image of the 'comic with the best delivery'. Delivery matters in comedy and Sumit Anand knows it all. He is coming with his new comedy show soon. Sumit's material is always classic and he is also known for heckling the heck out of hecklers. His observational jokes are always on social life and they are brutally funny. May he keep giving those beggars more money than anyone else!
Sumit Anand's YouTube net worth is around $32k and he charges 2-2.5 lakh per show.
8. Karunesh Talwar
Karunesh Talwar is one of the most loved sarcastic comedians of India based in Mumbai. He fills the crowd with laughter with his funny observations and satirical jokes. He was a writer on 'On Air with AIB' in 2015 and he also wrote other mainstream TV shows too, once he jokingly said, "integrity is nice but money is better". Karunesh Talwar is known for his bits on Masterchef and Bollywood. He has an Amazon Comedy Special named 'Pata Nhi Par Bolna Hai'. He is indeed a funny man as he does shows all around India and we really want him make fun of more things that are wrong with the world!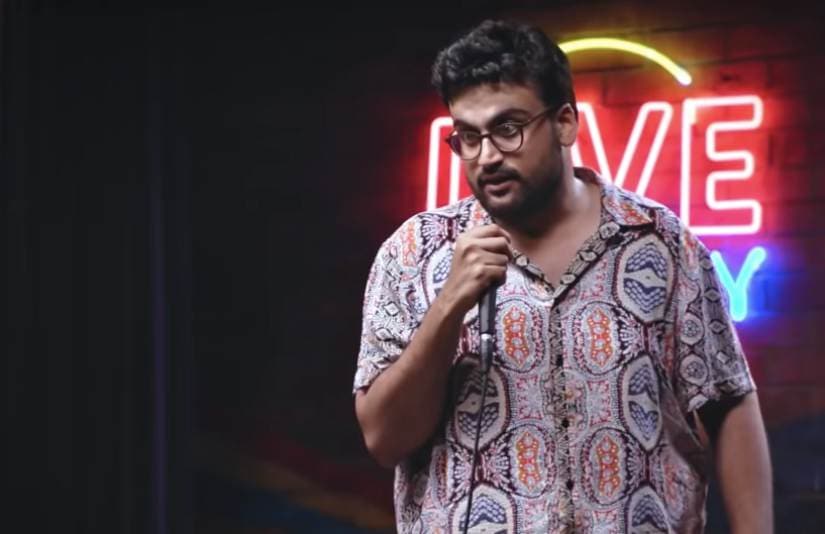 Karunesh Talwar's YouTube net worth is around $59k and he charges 2.5 lakh per show.
7. Kunal Kamra
Kunal Kamra is known for 'too much into politics' guy. He is a great a topical comedian and takes on political issues. With his video uploaded on YouTube in 2017, he was one of the first comics to get death threats on his controversial jokes and he gets them till date. We love his comedy and his observations on the world and how can we just have 'corporate fight elections'! He recently got into the national news when he got into a fight with Arnab Goswami in a flight. Well, not a fight really, he just did what a stupid TV channel does to other people. Anyway, he has a YouTube show called 'Shut Up Ya Kunal' where he invites all politicians and intellectuals and have a talk on politics and reality. We love his satires and his podcasts.
Kunal Kamra's YouTube net worth is around $150k and he charges 3 lakh per show.
6. Kanan Gill
Kanan Gill is worldwide known stand-up comedian from India and he has one Amazon comedy special, 'Keep It Real' and one Netflix special, 'Yours Sincerely'. His clean and buttery comedy has a huge fan base and he has been interviewed in foreign countries about his Amazon special. He doesn't like to do podcasts as he feels they are just 'time pass'. His bit about 'Driving Test and Cows' are to be one of the best stand-up bits ever done. People loved his little show called 'Pretentious Movie Reviews' where he and Biswa Kalyan Rath tried to make sense out of yesteryear Bollywood movies. He was a software engineer based in Bengaluru but in 2013, he left the job and became a professional comic. After solving that 'Teetar' problem he showed to the world that he really attended those engineering classes well!
Kanan Gill's YouTube net worth is around $130k and he charges 3-3.5 lakh per show.
5. Biswa Kalyan Rath
Biswa Kalyan Rath is an introvert IITian who joined the comedy circuit back in 2015 and he is being loved for his observational comedy. He made 'Pretentious Movie Reviews' with Kanan Gill back in 2014 and caught people's eye from there. Biswa's innocent look and sarcastic jokes are a great combination in the comedy scene. Biswa has two Amazon Stand-up specials – 'Mast Aadmi' & ''Sushi' and he wrote TV show which released on Amazon Prime named 'Laakhon Mein Ek'. Biswa is a nerd and he keeps learning more about facts and unanswered things in the world so he can make a joke on it!
Biswa Kalyan Rath's YouTube net worth is around $63k and he charges 3 lakh per show.
4. Anubhav Singh Bassi
Anubhav Singh Bassi started comedy in 2017 and today he has over 75+ million views on YouTube with just 3 videos that have crossed 20+ Million each. He was a lawyer by profession. His stories have reached hearts of many people and he has become a viral sensation. He is touring with his show "Bas Kar Bassi" as of now and soon going to do an International tour too. If you are his fan then you must know that a 'water cooler' costs 1,35,000 but he covers that much amount from a regular college show.
Anubhav Singh Bassi's YouTube's net worth is around $ 100k and he charges around 4 lakh per show.
3. Aakash Gupta
Aakash Gupta is one of the best stand-up comedians of India. Just like his Instagram handle 'theskygupta', he is literally reaching the heights(SKY) as he is the youngest in the list. In 2016, he began his YouTube career and he got a positive and delighted response. Aakash Gupta is the winner of Comicstaan Season 2 sharing the trophy with his flat mate and another emerging comedian Samay Raina. Aakash belongs to theatre and he loves to make comedy sketches. He is coming out with his special very soon. And we believe he is going to achieve more greatness in comedy and maybe one day his fear of dogs will get over soon!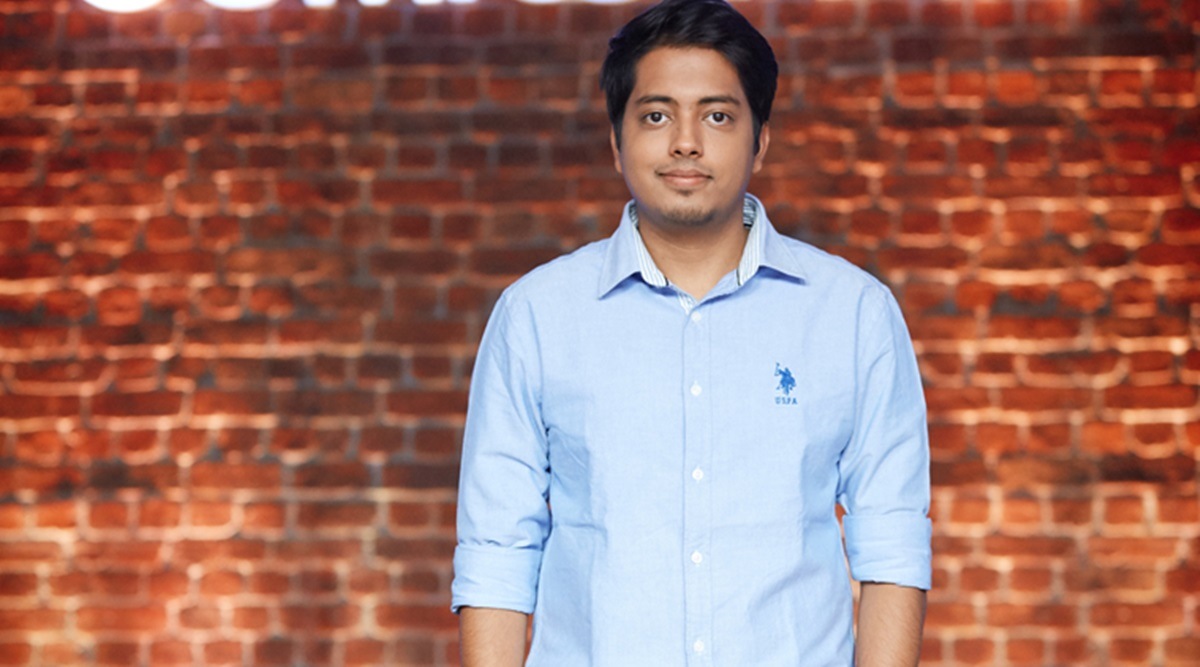 Aakash Gupta's estimated net worth is around $75k and he charges 2-2.5 lakh per show.
2. Zakir Khan
Zakir Khan is the only 'Sakht Launda' we know and every fan of his are following that 'Sakhti' path that he introduced. He joined the Indian Stand-Up circuit back in 2012. He has two Amazon Prime comedy specials and one TV show on Amazon Prime Video named 'Chacha Vidhayak Hain Humaare'. He is the most popular stand-up comic of India. Zakir is touring with his two new specials – 'Handle With Care' & 'Survival Instinct' right now. Zakir Khan's "When I Meet A Delhi Girl" video is the most viewed stand up ever with nearly 50 million views on YouTube.
Zakir Khan's YouTube net worth is around $ 500k and he charges around 5-7 lakh per show.
1. Abhishek Upmanyu
Abhishek Upmanyu is known for his curly hairs and the sarcastic tone. His way of talking has made him very popular. He was writer in "On Air with AIB" in 2015 and In 2016 he uploaded his first stand up video which got immense popularity in India that he is everyone's favorite now. He is touring with his two specials – 'Thoda Saaf Bol' & 'Jealous of Sabziwala' and they have gained a lot of popularity too. He will doing an US Tour too with 'Jealous of Sabziwala'.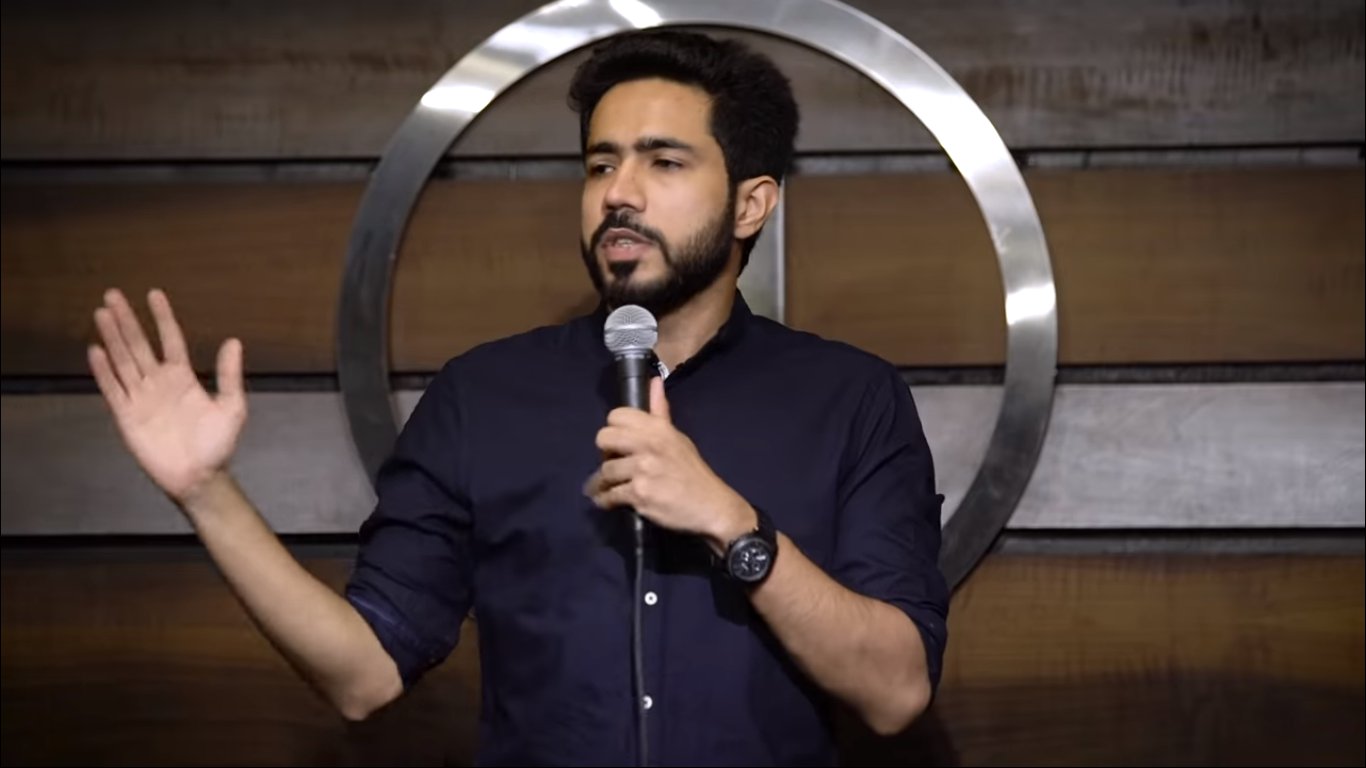 Abhishek Upmanyu's YouTube net worth is around $250-300k and he charges around 4-5 lakh per show.